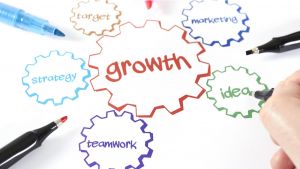 Avon is located in Washington Township, Hendricks County, approximately five miles west of Indianapolis. Interstate Highways 70, 65 and 74, as well as U.S. Highways 36, 40 and 136 all converge within Hendricks County. The Interstate 465 beltway circles Indianapolis, linking travelers to I-65, I-70 and I-74. Avon also sits just seven miles east of Danville (the county seat) on U.S. 36. Access to these extensive interstates certainly gives Avon the major upper hand for location in the area.
Access within the county is just as convenient, as Indiana 267 winds directly through Avon, connecting with Plainfield to the south and Brownsburg to the north. The modern roundabout at the popular intersection of CR 100 S and Dan Jones Road has proven to be a success since its approval a short time ago. The Avon Town Council members unceasingly stay ahead of area traffic needs and are constantly working toward meeting the important needs of the expanding community.
Avon offers excellent access to the Indianapolis International Airport (IND). The airport serves over 8.5 million passengers annually and offers round-the-clock shipping opportunities. IND is situated eight miles southwest from downtown Indianapolis, an easy 15-minute drive for along major highways. Eagle Creek Air Park, used as a location for private planes, is only a 10-minute drive northeast.
Businesses enjoy access to well over 100 motor freight trucking companies in the Indianapolis area – a situation that fosters competitive pricing and high customer service standards. Railroad services are offered via Amtrak and CSX at Avon Yard.
Because Avon belongs to the Indianapolis Metropolitan Statistical Area (MSA), it participates in an enviable business base. When breaking down business statistics for the county, 34,367 people work in the private sector, 10,722 work in services, the government employs 6,184, 3,136 found employment in transportation/utilities, and 8,628 workers fall into the "other" category.
In 1952, the area boasted a mere three businesses, all located on the same corner. Today, the Avon Chamber of Commerce has expanded to serve more than 1,000 businesses. The insurance, accounting, and real estate industries were among the first businesses to hang out a shingle in Avon in the last decade, followed by retail merchants who recognized a good consumer base when they saw one. However, thanks to the town's official incorporation on May 20, 1996, town leaders can tightly control its future growth.
Major employers include:
Avon Community School Corporation
Duke Energy
Harlan Bakeries, which occupies 150,000 square feet of space to produce bagels.
Hendricks County Government
Hendricks Regional Health
Indiana University Health Medical Center
Phoenix Fabricators & Erectors, which makes metal storage tanks.
Major retailers include:
Costco
Dick's Sporting Goods
Kroger
Lowe's

Meijer's

Menard's

Rural King

Super Target

Wal-Mart
Electricity is provided by AES Indiana, Hendricks Power Cooperative and Duke Energy. Indiana Gas Company/Vectren supplies gas, while Ameritech handles area telephone service. Water is provided by Citizens Energy Group and sewage is controlled by the West Central Conservancy District.