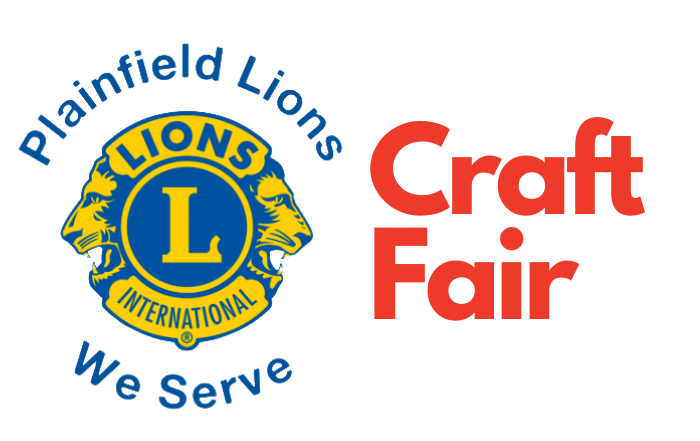 2nd ANNUAL CRAFT FAIR
​HENDRICKS COUNTY 4-H FAIRGROUNDS EXPO HALL
1900 E. MAIN ST. | DANVILLE, IN
JUNE 24, 2023
9:00AM - 7:00PM
The 2nd Annual Plainfield Lions Club Craft Fair is on Saturday, June 24, 2023 from 9:00am - 7:00pm in association with the Hendricks County Rib Fest & BBQ.  The event is located in the Expo Hall at the Hendricks County 4-H Fairgrounds.  Craft vendors from Hendricks County and around the state of Indiana are invited to join the Plainfield Lions Club Craft Fair.  The Hendricks County Rib-Fest & BBQ is open to the public from 10:00AM-10:00PM.  The Plainfield Lions Club is looking for craft vendors who would like to participate in making their event a success. Booth rental is $75 for a 10ft by 10ft space. Tables and chairs will be provided in the booth rental fee if they are requested in advance. You can rent an extra booth for $40 more. Electricity subject to availability is an additional $20. For additional information please contact the Plainfield Lions Club at 317-600-5193, or email at plainfield.in.lions@gmail.com.
About The Plainfield Lions Club
The Plainfield Lions Club was formed in 1926 to serve the needs of the local community. Examples of their service include vision screenings for PreK and Preschool children, promote literacy, assist with providing eye exams and glasses, provide guide dogs and training at no cost, award college scholarships, promote diabetes awareness, support cancer research, prevent drug abuse, distribute Christmas and Valentine cards to nursing home and assisted living residents, conduct food drives.
APPLICATION DEADLINE IS JUNE 1, 2023